La Prairie is the leader in luxury skincare, presenting 90 countries around the world. Synonymous not only with luxury, the La Prairie name evokes innovation, performance, high-touch service and Swissness—the purity, precision, innovation and craftsmanship inherent to the extraordinary land that saw the brand's inception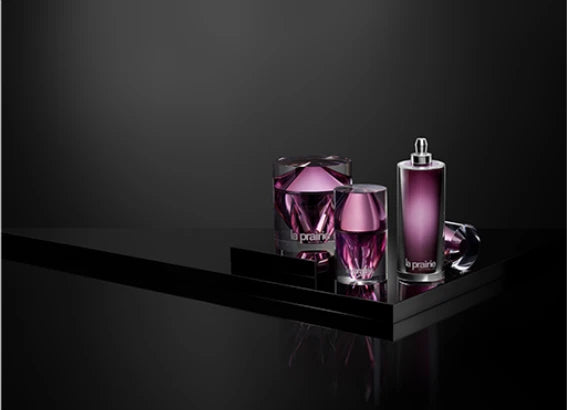 Discover La Prairie's luxurious skincare products infused with the most precious, sumptuous ingredients – rich caviar, rare platinum and opulent gold.
60mins $374 | 90mins $495
Night is the time when skin regenerates. This treatment can be enjoyed all day but for full effect it can be used from 4pm onwards.
The Platinum Rare Facial utilizes Platinum Rare Cellular Life Lotion to focus on Detoxification and includes the most powerful rejuvenating product, Platinum Rare Cellular Night Elixir, to leave the skin feeling new-born. Through the science of Haute-Rejuvenation, continuous renewal occurs across the layers of the skin in a virtuous loop, visibly reversing signs of aging.

90mins $396
The White Caviar Illuminating Facial is a 90-minute treatment, infused with the added benefit of Golden Caviar Extract, to promote an even skin tone by firming, illuminating and hydrating the skin.

60mins $319 
This luxurious 60-minute express Skin Caviar Essential Facial is infused with Caviar providing rich hydration, essential nutrients and nourishment to give your skin increased firmness, tone and texture.
90mins $424
The Pure Gold Radiance Facial is a 90-minute treatment, developed to restore firmness, revitalize and perfect the skin. This facial will leave the skin visibly smoother and radiant.
90mins $385
The Skin Caviar Lift Facial is a 90-minute treatment, infused with the benefits of Skin Caviar for total indulgence. This facial improves the appearance of elasticity and tone to transform even the dullest complexions into radiant, luminous skin.