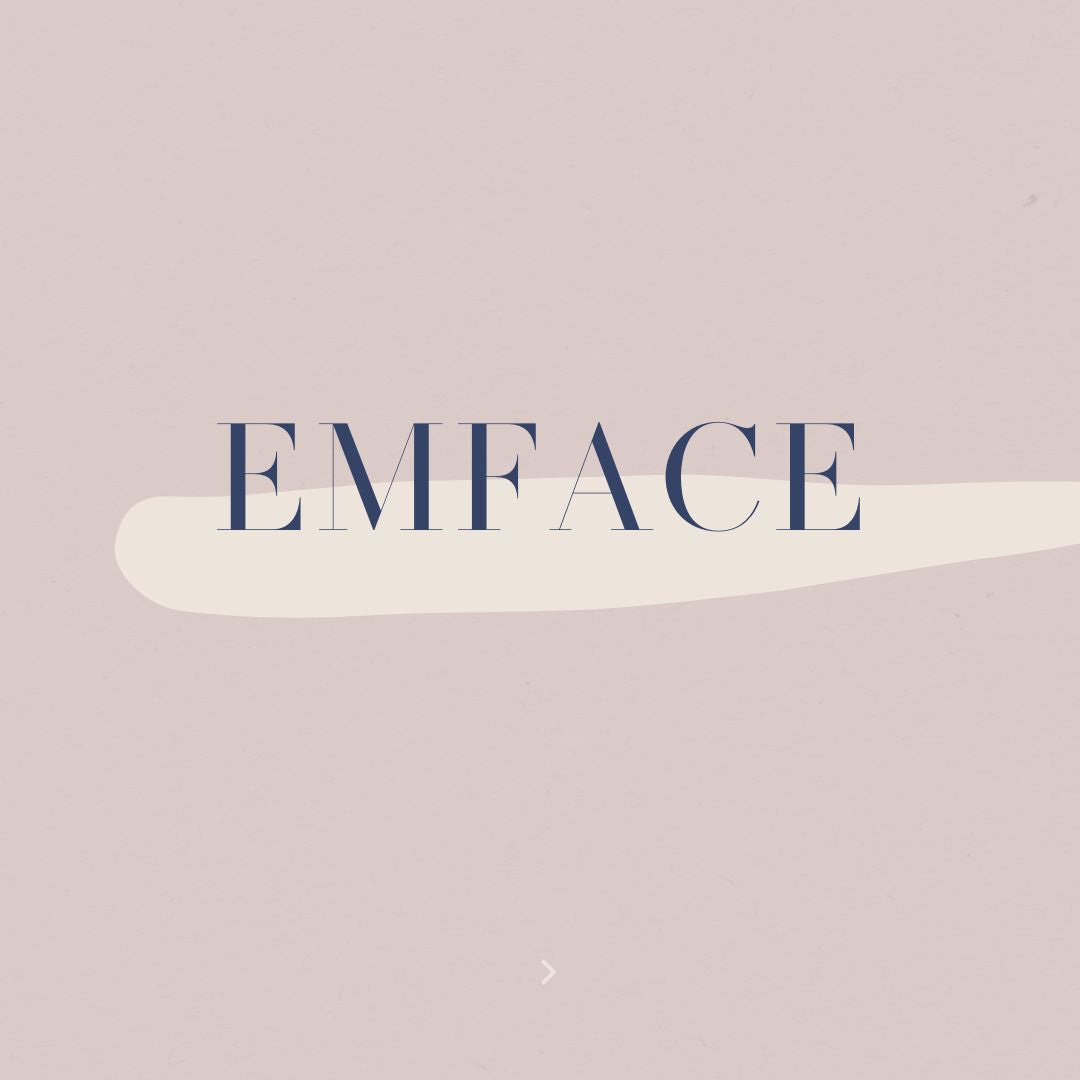 Lavish Skin & Body
EMFACE
EMFACE is a revolutionary non-invasive facial treatment that combines the latest in radio frequency (RF) and high intensity focused electromagnetic (HIFES) technologies to naturally improve the condition of the skin and tighten the muscles on your face. It provides a safe, painless, needle-free alternative to other more invasive treatments such as Botox, fillers and surgical face lifts.
The EMFACE procedure works by delivering precise, focused energy deep into the skin, targeting wrinkles and lifting facial muscles. The EMFACE treatment helps to reduce the appearance of wrinkles, sagging skin and fine lines while firming and lifting your face.
Developed by BTL, the same trusted company that brought us Emsculpt Neo for body contouring, this revolutionary new product is changing the benchmarks for non surgical facelift solutions.
At Lavish we incorporate luxury beauty with medical grade technology and results driven treatments. We have enhanced the standard BTL EMFACE treatment to include a relaxation hand and arm massage during the EMFACE treatment, followed by an enzymatic peel, an LED session incorporating a head, neck and shoulder massage, before finishing with a custom serum to address your specific skin concerns, moisturiser, sun protection and a light application of mineral makeup.
What makes EMFACE truly unique is its one-of-a-kind combination of technologies that target both major components of facial aging – sagging skin and wrinkles – simultaneously. Utilising patent pending technology EMFACE delivers Synchronised RF and HIFES energies to target both skin laxity and visible wrinkles. By using these two technologies simultaneously we are able to lift and tighten the face and brow as well as sculpt the face without the need for injections or surgical face lift solutions. Synchronised Radio Frequency works by heating the inner layer of the skin or dermis which increases the levels of collagen and elastin fibres. This results are significantly increased skin tone and tightness. It also results in improved circulation and blood flow which results in healthier, more youthful skin. HIFES (high intensity focused electromagnetic stimulation) is an innovative patent pending technology that both restores the delicate skin muscle fibres as well as creating entirely new fibres. The result is tighter muscles and skin, as well as a visible lifting effect to the jawline, brow and forehead.
The results from 9 clinical published studies showed that clients who underwent 4 EMFACE treatment sessions over 4 weeks saw an average of: 37% reduction in wrinkles: Through utilising this dual technology EMFACE is able to visible reduce wrinkles through increased elastin fibers and collagen which help to plump up the skin. 30% increase in muscle tone: This means a visible difference in skin firmness. The HIFES technology painlessly works your delicate facial muscles to bring them back to a more youthful state, lifting the skin and providing an overall more youthful appearance. 23% increased lift of the face: EMFACE is known as the "non surgical facelift" for a reason. Through the revolutionary dual focused technology the brow, cheeks, jawline and forehead are visibly lifted. This effect was previously only possible through injectables, but with EMFACE the muscles are strengthened and tightened, lifting the facial skin back to a more youthful state.
Clinical trials indicate clients should undergo 4 treatment sessions over a 4 week period to achieve significant results. Additional top up sessions can be done to enhance the longevity of the results in groups of 2 every 3-4 months. We offer a range of package prices.
We recommend all clients purchase a package of 4 sessions. 4 Session Package: $3980 ($995 per treatment) 6 Session Package: $5670 ($945 per treatment) 8 Session Package: $7320 ($915 per treatment)